Wherever you are in the world, every dive always has a lot of surprises in store. Whether it's rare species, intriguing behaviour, or anything that can get us out of the water with a smile. We often tend to let surprises come to us, but it is also possible to go and get them. A much less known world awaits you just under your fins…. But to do that, we'll have to keep an eye out ! A world of small, even really very small organisms may help you discover another way to dive. Welcome to the world of macro photography….
When conditions are not optimal, such as after rains or storms, it is not uncommon to lose visibility below the surface. It is difficult in these conditions to produce beautiful wide-angle images. It is easier and more enjoyable to focus on the macro when you are a photographer.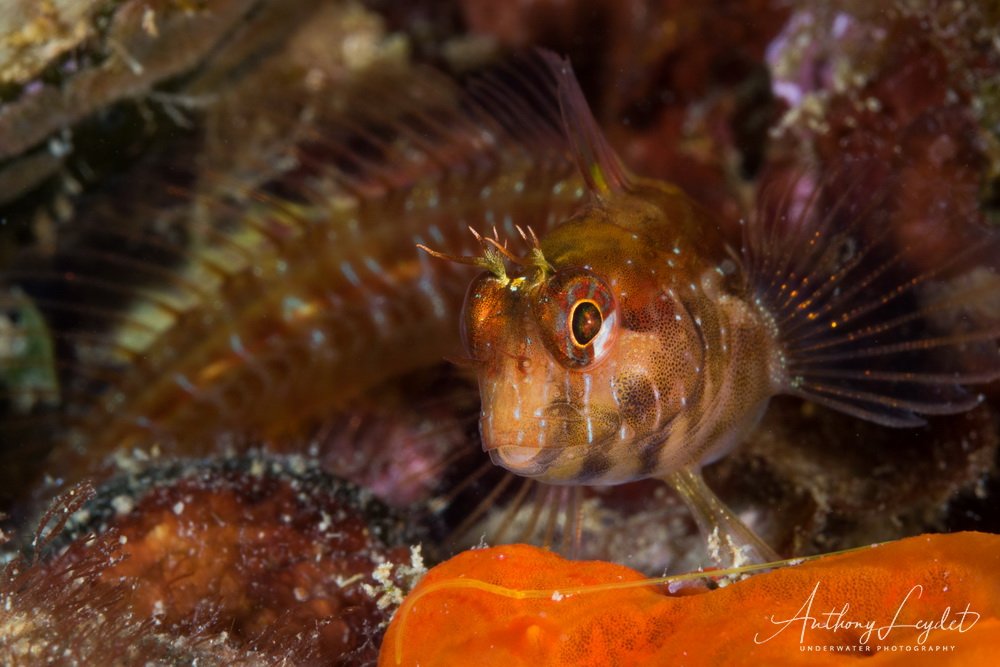 The underwater macro photography for the biologist diver… and not only !
This is generally the favorite activity of the naturalist diver, who of course does not expect autumn ! Patience is one of his qualities. Because sometimes you have to spend long minutes searching and searching before you find a little treasure. In other words, some of the divers do not catch on at all, which of course can be understood (No, we do not understand but we pretend !). But the diver who is new to bio diving often gets caught up in the game, especially if his partner is an expert. Do not hesitate to ask a diver from your entourage who knows something about it, he will be happy to guide you. Because there's nothing more frustrating than not finding anything…
For the macro photo, look for the little critter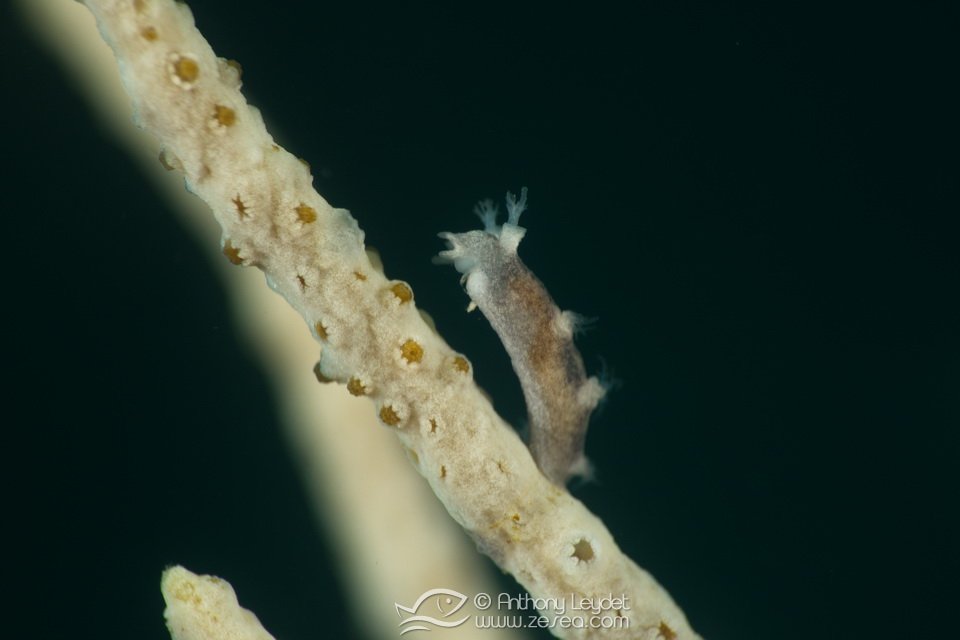 Start by looking for the "little critter" on the walls for example, and favour areas rather in the shade. It is here that it will be easiest to observe the most things: sea slugs sometimes tiny. Identify the hydraires, sponges or bryozoans on which they feed ! Bernard the hermit, sponges, blennies, gorgonians, corals,… the list of good subjects for the macro is long ! Try to focus on a small area, you will need an effective diving lamp with a wide beam. Sweep the area lengthwise, wide and crosswise, literally ! You will see that little by little, this tiny world will appear. The headlights make it possible to make the colours reappear and the small animals full of colours jump out more easily.
In practice, which settings should be used for underwater macro photography ?
At the practical level, two categories of photographers can be distinguished: those with a compact camera, or those with a hybrid or SLR camera.
For the first ones, the success of macro photos often depends on the acquisition of a good macro lens, which will be grafted in front of the porthole of the camera's waterproof housing. This high magnification lens will allow the camera to be used at the maximum focal length ("full zoom"), but at a short distance from the subject. In other words, it will reduce the focusing distance while increasing in size.
For owners of hybrid or SLR cameras, macro photography is usually done with the use of a so-called "macro" lens, such as the Olympus Zuiko 60mm macro lens (lens for micro 4/3 hybrids). But this does not exclude the addition of a macro lens, which makes it possible to modify the optical properties of the lens used (more powerful magnification, closer focusing distance). It also allows you to do macro with an objective that does not have the macro function.
Regarding the settings to use, I can't give you THE magic setting, because every situation will be different. But in macro we often try to obtain a maximum sharpness area on the subject. To do this, we will use the aperture setting (of the diaphragm).
The higher the number after the "f", the more the diaphragm closes (so the less light enters the lens), and the greater the depth of field.
However, it is sometimes possible to try to minimize it in order to accentuate an area, an eye for example. It is common to use an aperture of f/8 on compact cameras or f/11 on expert cameras. In hybrid or SLR mode, it is possible to close up to f/22 or even more on certain models.
At the speed level, be sure to choose a shutter time fast enough not to risk blurring the picture. Do not go below 1/60th. Speeds between 1/100th and 1/250th are generally used.
As far as lighting is concerned, flash is very often required. The use of two flashes, positioned on each side of the lens, allows all shadow areas to be removed.
Personally, I use Dyron's range of excellent macro lenses, including Quantum and Atom for compact lenses, and Mini Quantum which works very well with hybrids and reflexes.
The tiny subjects will then become accessible and I am sure you will be pleased to show them quickly ! Feel free to take a look at this article in which I give you 5 tips to find the little animals underwater (Available soon in english) !
Good luck in your quest !
NE LOUPEZ AUCUN ARTICLE !
En vous abonnant à la newsletter, vous recevrez uniquement un e-mail lorsqu'un nouvel article paraîtra !