There are dreams that have been pursuing us since we were very young. It could be to become an astronaut, to be able to travel through time, but if you are passing through this site, it is likely that swimming with dolphins in their natural environment will fill your eyes with stars. Maybe it has been achieved, maybe not yet, but you never get tired of it, and it is always a great pleasure to see these animals evolve freely. Meeting with spinner dolphins in Sataya lagoon, in the Fury Shoals region of the Red Sea.
Shaab Sataya Reef extends southeast of the Fury Shoals area, and north of the St. John Reefs in southern Egypt. With a length of nearly 5 kilometres, it shelters a vast lagoon where it is easy to come and take shelter. It is the ideal place to come for a night dive. The reefs are fabulous, we walk between the coral potatoes in search of small bugs while we are escorted by two or three flying scorpion fish. But when you come to Sataya, you can't miss what makes its reputation: a colony of several dozen spinner dolphins (Stenella longirostris).
Dolphins of Sataya lagoon
Spinner dolphins are very social animals, much more so than some other dolphin species that live in small groups. They really live in tribes, in society and can sometimes form very large colonies. Although it is rather easy to find them, they may not be willing to party with you. And of course you have to take their mood into account. It is they who will decide on the interaction with the swimmers. They have an alternation of phases: they will sometimes be in a period of rest, hunting, education, games, or even seduction.
If you want to swim with dolphins without disturbing them (it is even a duty!), you must first observe them in order to understand their condition at that moment. Anyway, if they are players, swimmers will quickly understand it! The dolphins will come into contact, brushing against these funny palmipeds who are uncomfortable in the aquatic environment! With any luck, we see a few flip jumps while others revolve around us incessantly. A moment that reminds me of another unforgettable encounter with dolphins in Gubal in 2012.
If you want to swim with dolphins and have new experiences in the Red Sea :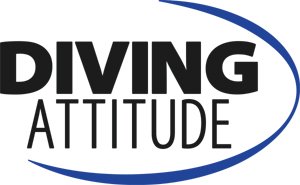 Enregistrer
NE LOUPEZ AUCUN ARTICLE !
En vous abonnant à la newsletter, vous recevrez uniquement un e-mail lorsqu'un nouvel article paraîtra !