Experienced divers undoubtedly have the most sought-after destinations at their fingertips. Choose from deep tech-wrecks dive off idyllic islands, famous marine megafauna hotspots, epic shark diving and ice diving in the frozen north. All of that and more is on offer when you have enough dives under your belt. Read on to discover 7 of the best dive destinations for experienced divers to explore.
Diving in the Galapagos Islands, perfect for experienced divers !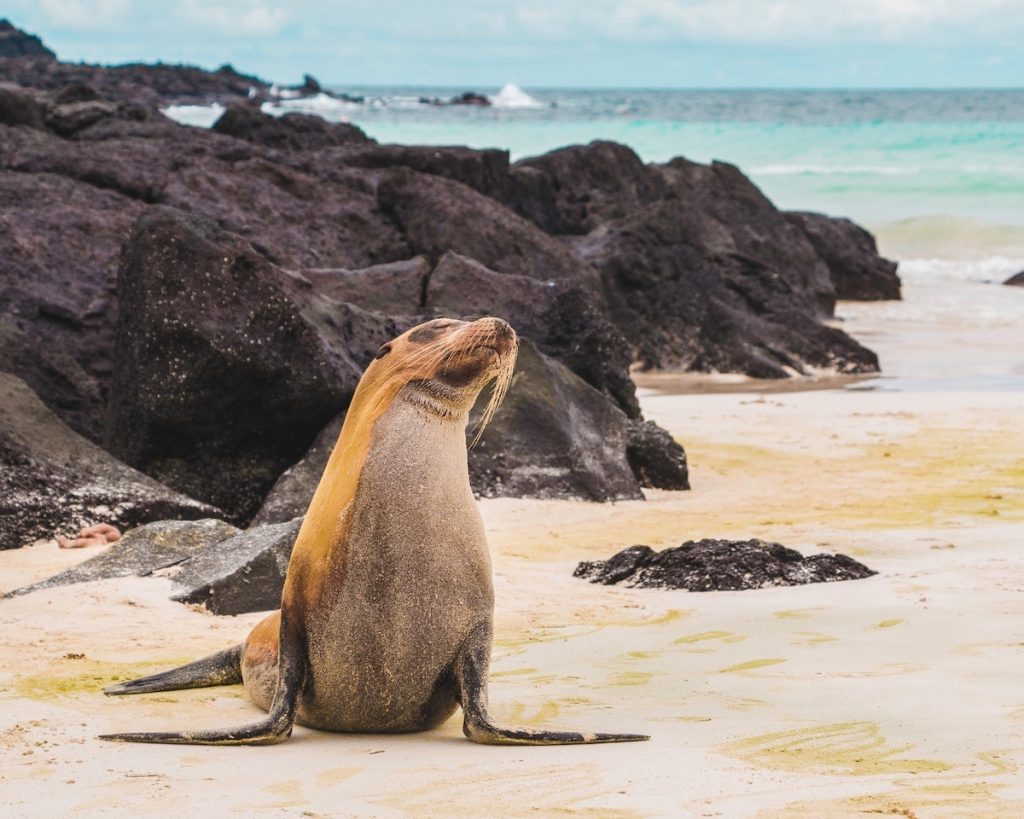 Loved by divers around the world, the UNESCO-listed Galapagos Islands are perfect for experienced divers and keen underwater naturalists alike. These special islands host nearly 9000 species, many of which are found nowhere else on Earth.
You can dive with large schools of hammerheads, silky and Galapagos sharks around Wolf Island and Darwin Island, as well as dolphins, mantas, whale sharks and eagle rays. Just be ready for a negative entry if the currents are running!
Encounters with acrobatic sea lions, marine iguanas and penguins are common when Galapagos diving. Dive off Cape Douglas to watch feeding iguanas and penguins or head to Cabo Marshall for numerous mobulas, cow-nose rays and mantas.
Wherever you choose to dive, make sure you leave some time to meet the Galapagos giant tortoises.
Top tip: Visit from June to November for whale sharks.
Diving in Palau
Made up of more than 250 picture-perfect islands, Palau is known for its diverse diving opportunities. It is a fantastic destination for experienced divers who like to try a little of every dive style.
With over 1300 species of fish and 700 coral species, you won't be short of marine life when diving in Palau. It is a great destination for underwater photography, with imposing wrecks swathed in vibrant marine life, such as the 143-meter-long Iro Maru. Sitting upright in calm waters, you can capture a full view of this breathtaking wreck and penetrate the interior.
If you like currents and deep wall diving, Blue Corner offers thrilling dives at a natural corner bordering the deep ocean, with huge schools of fish, sharks and rays. There are manta cleaning stations at German Channel, a jellyfish lake you can swim in, exciting cave dives, vibrant reefs and a 285-meter drop-off to enjoy as well.
Top tip: Peleliu Island has some of the strongest currents in Palau, making it great for drift diving.
Extreme dives in the far north of Russia, in Siberia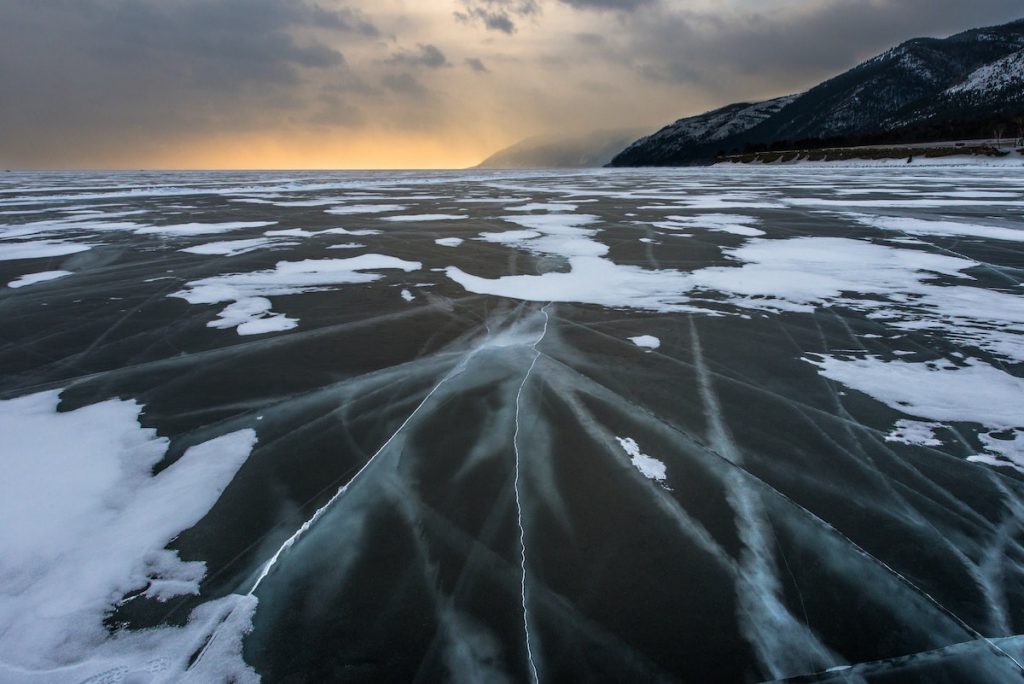 Russia, the largest country on Earth, stretches across the top of the world and is surrounded by the diverse waterways of the Arctic Ocean, Pacific Ocean, the Baltic, Azov and Black Seas. Russia diving is as diverse as its waterways and is perfect for adventurous travellers who want to dive where few others go.
There are a range of dive destinations in Russia to choose from, but if you want to go off the beaten path, visit Siberia. This snow-covered province encompasses most of Northern Asia and offers excellent ice diving.
Lake Baikal, the world's oldest and deepest lake, hosts 2630 plant and animal species and offers ice diving in up to 40 meters of water visibility. Dive into the cold waters to discover huge green sponge colonies on the lake's rocky bottom, plenty of crustaceans and abundant fish life.
You might even meet a Baikal seal, the only freshwater pinniped species in the world. Hundreds of these adorable seals bask in the sun along Lake Baikal's shores.
Top tip: Make sure you have ice diving and dry suit diving experience before visiting Siberia.
Go diving in Costa Rica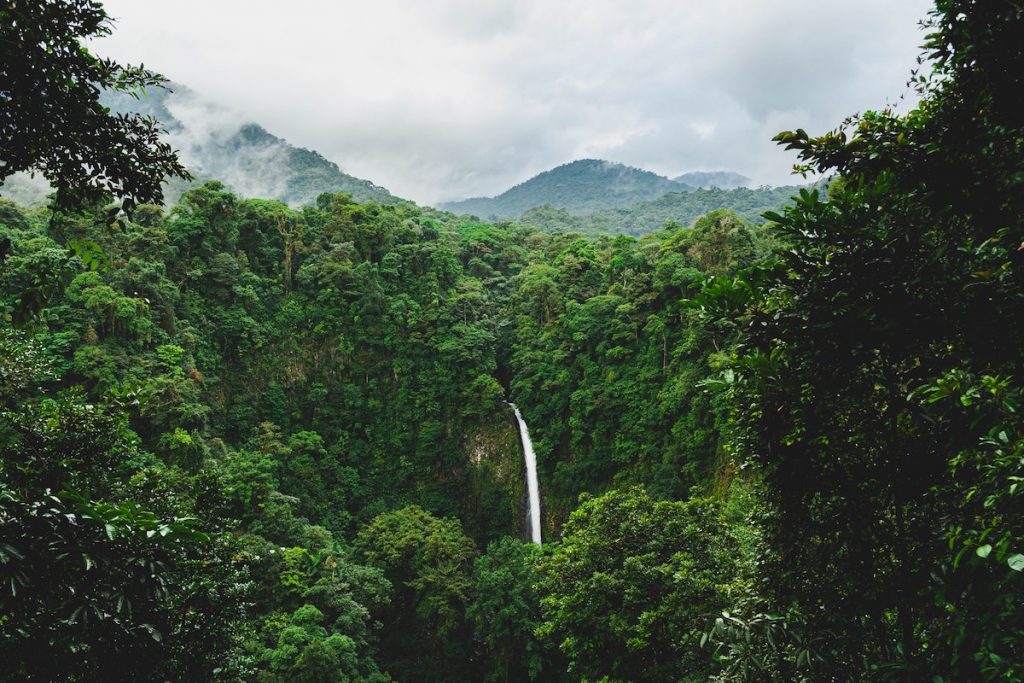 Costa Rica is known for its sharks, and there are plenty of them in this fascinating country's waters. If you can take your eyes off Costa Rica's jungle-clad volcanic landscapes, you will discover an underwater world teeming with these iconic fish.
Cocos Island is a spectacular UNESCO World Heritage site that offers diving with huge schools of scalloped hammerhead sharks. Drift in the blue as you watch these elegant sharks passing by in groups hundreds strong. You can also dive with mobulas, mantas, whale sharks and shoals of pelagic fish there.
The Bat Islands in the Santa Rosa National Park host an extraordinary array of marine life, including resident bulls sharks at the aptly namedBig Scare dive site, plus whales, dolphins and mantas. There are also healthy hard coral reefs and colourful reef fish at these idyllic islands.
Top tip: Visit Cocos Island in January for humpback whales and pilot whales.
Discover diving in Bikini Atoll, Marshall Islands.
If you love tech-wreck diving, Bikini Atoll in the Marshall Islands is unmissable. This atoll was made famous by the US atomic bomb tests in the 1940s and 1950s, which included dropping a 15 megaton TNT hydrogen atomic bomb on a US mock naval fleet in Bikini Atoll.
That huge bomb, one thousand times more powerful than the bomb dropped on Hiroshima, left a crater 2km wide and 74m deep; creating numerous shipwrecks.
Bikini Atoll opened for diving in 1996 and is a beautiful destination for experienced tech-wreck divers only. The warm turquoise waters of this atoll host numerous wrecks below recreational limits, which have transformed into thriving artificial reefs.
Top tip: Dive the USS Saratoga aircraft carrier for numerous sharks, including reef and tiger sharks.
Dive in Socorro Islands
It's fair to say the remote Socorro Islands are far from any diving crowds, lying around 400km off the coast of Baja California in Mexico. Famed as one of the top Mexico diving destinations, these volcanic islands are washed by deep blue waters that attract marine megafauna in abundance.
The 26 to 30-hour-long ocean crossing is more than worth it to go diving at the remarkable Socorro Islands. There you will find whale sharks, humpback whales, friendly giant Pacific manta rays and bottlenose dolphins that mimic the mantas' behaviours.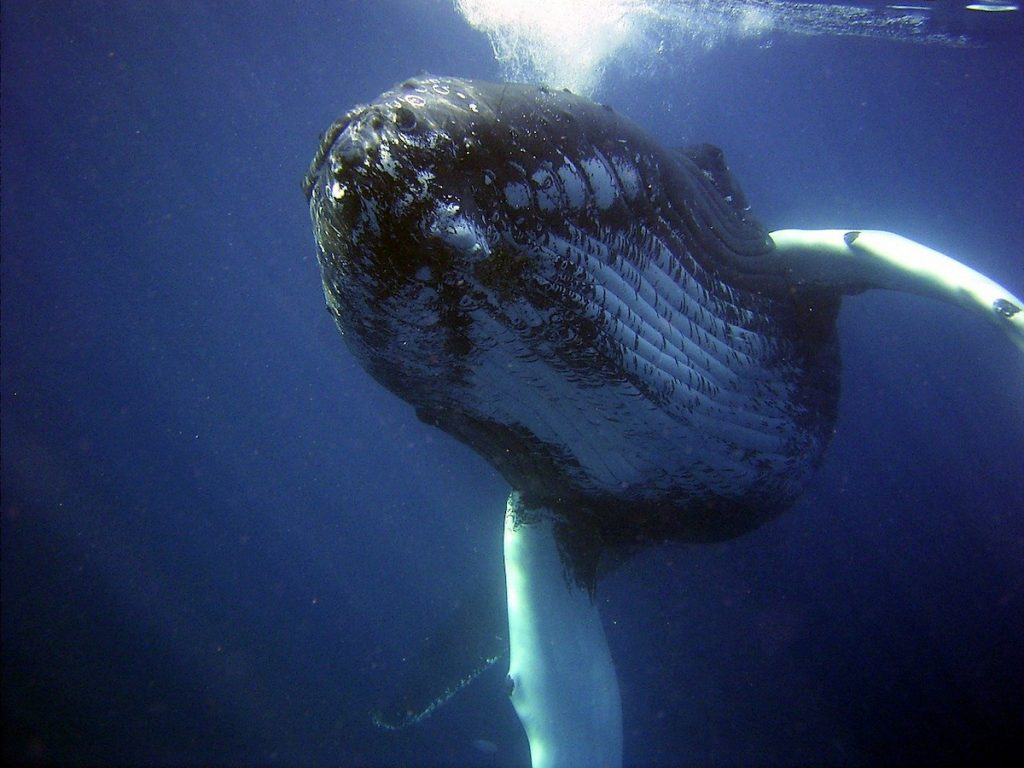 Added to that, the islands host huge bait balls and up to 10 different shark species each year. Orcas are sometimes seen in the blue, there are underwater pinnacles busy with schools of pelagic fish and caves full of reef sharks.
Whilst you won't find any coral reefs at the Socorro Islands, you will encounter the most incredible marine life at this remote corner of our blue planet.
Top tip: Dive Roca Partida in January for oceanic whitetips and hammerheads.
Diving in the Great Lakes in the USA
The Great Lakes are an experienced wreck diver's dream, offering hundreds of well-preserved shipwrecks in clear freshwaters. If you love wreck diving and are looking for somewhere new to dive, go there.
Made up of Lake Michigan, Lake Huron, Lake Superior, Lake Erie and Lake Ontario, the Great Lakes attract divers from around the world. Their vast waters host countless wrecks in great condition, thanks to the cold freshwaters, and range from 119th-century wooden schooners to modern steel freighters.
Lake Superior's Royale National Park is a highlight of diving at the Great Lakes and hosts 10 wrecks in outstanding condition. Whilst there are some wrecks within recreational limits at the Great Lakes, most of them lie in deep cold waters, making them ideal for experienced divers.
Top tip: Visit Thunder Bay National Marine Sanctuary at Lake Huron for 100 historic shipwrecks.
Kathryn Curzon, a shark conservationist and dive travel writer for Scuba Schools International (SSI), wrote this article.
NE LOUPEZ AUCUN ARTICLE !
En vous abonnant à la newsletter, vous recevrez uniquement un e-mail lorsqu'un nouvel article paraîtra !