Swimming with dolphins is an unforgettable experience, a dream for many from a very young age. It is an unusual encounter with a fascinating, sociable and extremely intelligent marine mammal. To appreciate every second of it and especially to respect marine species, you must opt for a meeting in a natural environment: in the open sea ! By getting closer to teams of professionals composed of biologists and skippers, you can easily spot schools of dolphins and get into the water with them to observe them in snorkeling. You will have to be vigilant not to find yourself in dolphinariums where dolphins are in captivity, and favour ecotourism outings, concerned about the environment and the well-being of cetaceans. Here are some ideas of places in the world where you can swim with dolphins in total freedom and sometimes other rather sociable marine animals !
Swim with dolphins in the south of Mauritius
Head to Bel Ombre, in the southwest of the country, for a sea trip during which you will dive into the waters of the Indian Ocean to discover wild dolphins. A guide and a skipper will accompany you offshore, in a boat that favours quality tourist excursions and not mass excursions.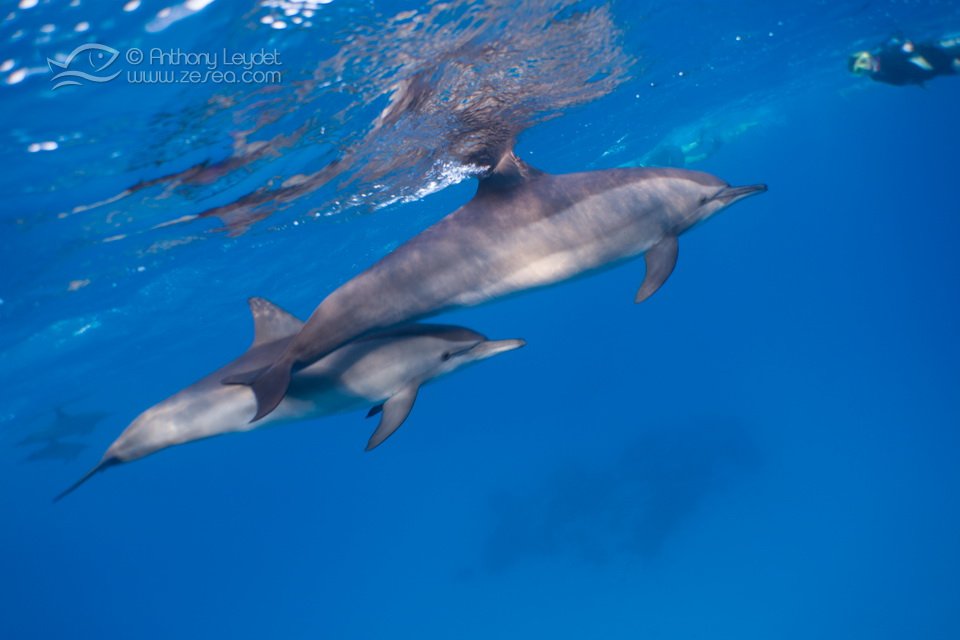 You will be about ten or so people participating in this wonderful experience and as soon as the crew thinks it will be the right time, you can get into the water with the dolphins. If you leave for a full day, you will then drop anchor on Ile aux Bénitiers to eat and enjoy a privileged corner of nature.
Swim with dolphins in France, off Cannes
There are many places to see and swim with dolphins in France, but for this to happen in a protected and regulated environment, there is only one and only one spot: the Pelagos sanctuary. Born of an agreement between France, the Principality of Monaco and Italy, its objective is to protect all cetaceans living there and their habitats from all possible nuisances. It is home to many species of marine animals: whales, turtles and of course dolphins !
Leaving Mandelieu, you will be in the sanctuary in a good hour's time by boat and thanks to a plane sighting, the crew will take you close to the cetaceans to swim with the dolphins in freedom. You can observe different species: Risso's dolphins, common dolphins, bottlenose dolphins or blue and white dolphins. A magical moment !
Meet the dolphins in French Polynesia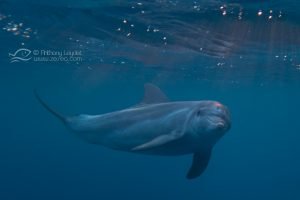 Several dream spots allow you to swim with different species of dolphins in French Polynesia, and the best known are Rangiroa, Tahiti and Moorea. Depending on the time of day, it is in the lagoon and the passes that you can see cetaceans early in the morning because the waters are calm, and later in the ocean.
Tursiop dolphins are visible in the Tiputa pass in Rangiroa. In Moorea, it is spinner dolphins that can be observed. Just like in Tahiti, by evolving in the waters of the Pointe des Pêcheurs. If you are lucky, you may have the pleasure of seeing a humpback whale ! Indeed, whales are present from May/June to November to give birth to the young.
Encounter the dolphins in the Bahamas
The Bahamas archipelago is home to heavenly beaches where the waters are regularly frequented by wild dolphin beds. North of the Bimini Islands, you can meet Atlantic spotted dolphins on a dive trip in clear waters west of the Grand Banks of the Bahamas.
From Green Turtle Cay, you can also go to sea for a scuba diving session off the Abaco Islands to swim with spotted dolphins. Be sure to check before you go to the Bahamas or once there to find the best option to avoid water parks where you will only find dolphins trained in semi-freedom…
Swim with dolphins in Australia, off Sorrento
Australia's coastlines are an exceptional place where dolphins live in abundance, as are other species of marine animals. Port Phillip Bay, Victoria, is home to many Tursiop dolphins, always very curious and with an irremediable desire to play.
On the advice of a naturalist guide, you can get closer to them and evolve quietly in their natural environment. During your sea trip to meet cetaceans, you won't want to miss the famous fur seals that gather on a platform at Chinaman's Hat where they relax with their young while others venture out to swim near you!
Swimming with dolphins is an unforgettable experience, a dream for many from a very young age

Swim with dolphins in the Red Sea
Finally, and this is certainly one of the best known places to meet dolphins, Egypt ! There are several sites renowned for meeting cetaceans, where they can be observed in groups, sometimes in large numbers. With particularly clear and warm waters, and dolphins that can be very playful, it is always a great pleasure to immerse yourself with them. If you are a diver, you will have the chance to meet them on a cruise, for example in the north near the island of Gubal. Or even further south, in the waters of the famous Sataya reef, which is home to a population of several dozen spinner dolphins. Cruises dedicated 100% to snorkeling during which you can swim with dolphins also exist.
To make your mouth water even more, here is a video shot with the Red Sea dolphins (Gubal) :
Enregistrer
NE LOUPEZ AUCUN ARTICLE !
En vous abonnant à la newsletter, vous recevrez uniquement un e-mail lorsqu'un nouvel article paraîtra !